About US
Every phase of the manufacturing process is tightly controlled, ensuring that our techniques, processes and tools meet the stringent quality control requirements. Those processes are well documented and in compliance with ISO 9001 and AS9100 Certification. As part of Conesys' Total Quality Management Program, our quality control teams are engaged in statistical process controls (SPC) and digital measuring. This emphasis on continuous process improvement helps to prevent defects and reduce variation and waste.
Products
Conesys /Aero-Electric Connector is a first-rate designer and cost competitive manufacturer of high performance environmental and firewall-rated cylindrical connectors machined from aluminum, carbon steel, stainless steel, and aluminum nickel bronze. Conesys/J-Tech specializes in front and rear release 5015 connectors as well as customer-specific applications for customized connectors and fiber optic assemblies. Conesys/EMP Connectors designs and manufactures EMI filter and EMP transient suppression devices. Conesys Europe markets and assembles product for Aero-Electric, J-Tech and EMP. Conesys/Aero Industrial Products sells and manufactures connectors and cable assemblies intended for the industrial marketplace.
Markets
Our connectors are widely used in all types of applications spanning markets such as: Military/Aerospace, Commercial Aviation, Business Aviation, Aircraft Engines, Marine Applications, Heavy Equipment, Rail Mass Transit, Geophysical, Machine Automation/Motion Control, Medical Equipment, General Industrial and Telecommunications.
Excellence
Conesys' manufacturing process is vertically integrated, ISO 9001:2008 and AS 9100, Rev. C certified and most importantly focused on continuous improvement through prevention of defects and reduction in variation and waste.
Quality Policy
"We are committed to Customer Satisfaction by meeting Quality and Delivery requirements while continuously measuring and improving our processes".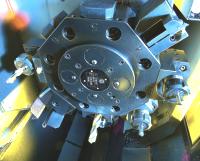 Machining
In house, using state-of-the-art double spindle, double turret CNC machines allowing for flexibility, and faster cycle times.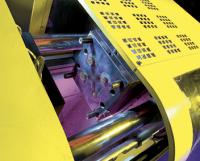 Molding
In house, using internally built molds allowing for tighter controls and improved cycle times.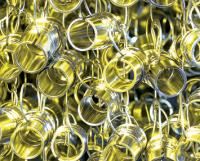 Metal Plating
In house, using state-of-the-art equipment and processes with environmentally friendly results.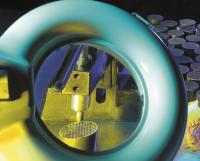 Assembling
In house, using cellular concepts for better efficiency, cost control and reduced cycle times