The Company We Keep
Device Technologies is an industry leader in the manufacturing and designing of specialty protection devices and services including:
Wire protection grommet edging
Enclosure edge trims
Edge seals
EMI/RFI shielding gaskets
Cable sleeving and Wraps
Fiber radius control modules
Linear reel-to-reel polymer coating
These products are manufactured for diverse industrial applications under the combined Quality System governed by ISO 9001:2008 and AS9100 Rev C.
The AS standard is an Aerospace Standard analogous to the TS16949 Automotive Standard.
Other specifications DTi products are qualified to include: FMVSS302; Mil Std M22529; ARINC 628, p5; as well as ASTM, SAE, and BSS specifications.
DTi offers full awareness, capabilities and compliance to meet various Quality System requirements including PPAP processes and related manufacturing and inspection requirements.
The PPAP process is designed to demonstrate that the component supplier has developed their design and production process to meet the client's requirements, minimizing the risk of failure by effective use of APQP (advanced product quality planning).
Our customers include major OEM's in global markets.
---
Collaboration
Device Technologies has been designing and manufacturing specialty wire protection, cable management enclosure and window seals and ergonomic assembly solutions for over three decades. By introducing products like Spring-Fast® Composite Grommet Edging and Fast-Drop® Radius Control Modules (RCM) for fiber optic cabling, Seal-Fast™ Edge Mount seals and Push-Mount™ snap on wire ties. DTi has earned a reputation as one of the industry's leading developers of wire management and enclosure sealing technology.
This service is a real opportunity for manufacturers to have DTi's successful lines of products customized to fit their own product's needs. Through a thorough process of data collection and collaboration with the customer, DTi is able to quickly design aspects of their product line to work with their customer's solutions.
"From our point of view, we don't just build grommets, seals and fiber optic radius control modules," said Steven O'Loughlin Technical Sales Application Engineer for Device Technologies. "We build enduring business relationships with solutions that work."
Quick Solutions

When a customer wants to utilize the custom engineering and design service, a non-disclosure agreement is signed between the two companies. followed with a confidential conversation to determine what design modifications are desired.
The data collected is then incorporated into a modified usable design. The new design is then presented to the customer as an engineering design proposal. Once a design is agreed upon, prototypes are produced, and evaluated for form, fit, and functionality. The custom piece then gets manufactured for use in the customer's product.
"Our growth with new products is a result of superior technical and customer service by keeping a constant dialogue with our customers' new niche products, " said O'Loughlin.
This service is available for the entire line of Device Technologies' products.
Real World Solutions
When a leading developer of innovative fire stopping solutions wanted to improve on their product line, they looked to Device Technologies.
In a collaborative effort, DTi developed a custom Bend Radius Control Module (RCM) that would simply snap onto a customer's product. The new RCM was designed and manufactured with a reliable fire-retardant and impact resistant UL94 V-0 polycarbonate material, while providing a minimum bend radius for CAT 5 cables, assuring consistent data transmission which is of the utmost importance in the transmission of information through fiber.
"The Device Technologies RCM is a unique and valuable tool for routing network and fiber optic cable," said a DTi customer. "We were able to work with the engineers at Device Technologies to modify the design of the RCM to incorporate a new type of fastener that would make the part snap on easily to the product. The result is a more versatile product that we can offer to our customers."
---
Company History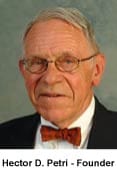 Device Technologies, Inc., commenced production from an old farmhouse basement in 1984, expanded to a New England barn, and is now in an expanding,  1900 square meter climate-controlled Class A facility.
Our first solution was providing Digital Equipment Corporation (now HP),  with a UL94 V-0 Spring-Fast® Wire Protection Grommet Edging for their premier VAX Mainframe computer. Other benefits were installed-cost savings and the elimination of toxic adhesives.
From this humble beginning, the high-performance Spring-Fast® wire protection grommet product line has grown and qualified for use in such hostile environments as high-and-low temperature, salt spray, chemical immersion, shock, vibration and high dielectric strength.
Dedication and consistent conformance to customer needs under an ISO 9001 and AS9100 Quality Control System has contributed to the steady growth of Device Technologies, Inc. It enhances our preferred vendor status to customers throughout the world, encompassing a broad segment of industries such as Aerospace, Computer Servers & Storage, Defense, Food Processing, Information Technology, Imaging and Medical Equipment, Power Systems, Renewable Energy, Telecommunications and Rail/Transportation.
With our "Designed 2 Protect" wire protection solutions readily accepted by industry even greater demands were created to further develop new and additional materials. These materials are captured within the pages of this web site.  Our team of innovative engineers and critical partners have pioneered and grown the critical equipment protection solutions to a new level leading the industry with our enclosure seals, thermal management, EMI shielding, braided sleeving and more.
Device Technologies has been designing and manufacturing innovative solutions for the OEM industry and electromechanical product manufacturers since 1984, with design expertise that embodies more than 155 years of specialty fastener vision, experience and perspective.
We continue our Founder's legacy of proven problem solving techniques that help us think outside the box to renovate current products and innovate new products. Ours is a custom approach. We stay focused on your overall operating efficiency and your business model–not simply on the individual process problem in question. Product quality and speed of assembly, combined with long term durability, reliability and collaborative support, are embedded in our design solutions that protect your competitive edge.
The result is product after product working systematically to cut effort, time, and expense from your manufacturing.