Company Profile
shaping tomorrow with you
At Fujitsu, we're passionate about using technology to create a more inclusive, sustainable and trusted future. It drives everything we do. Throughout our history, we've supported businesses and society through delivering robust and reliable IT systems.
Today, we respond to the modern digital world by co-creating with our partners and customers and driving new value from cutting-edge digital technologies that not only transform the way we work and live, but contribute to solving global social challenges. 
Message from the CEO
We are experiencing a fast-changing, uncertain and difficult time.
The outbreak of COVID-19 is perhaps the greatest threat the globalized world has faced. It poses huge challenges both to health and to the global economy. Even without COVID-19, we face many difficult societal challenges, including climate change, industrial waste, rapid urbanization and an aging population.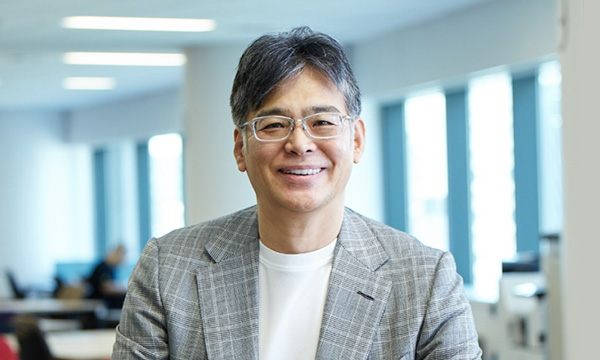 Digital technology has the power to significantly change the way people live and work. However, rapid digitalization has also brought negative side effects. These include new risks such as the spread of false information and the invasion of privacy.
The key question is for what purpose we will use digital technology. We must use this power to change our world for the better. We believe the true value of digital transformation lives in this idea.
As a global company with a long history of delivering technology-based value to customers, it is our responsibility to contribute proactively to the transformation of society.
Our purpose is to make the world more sustainable by building trust in society through innovation. This is the Human Centric Intelligent Society, our vision for the future of society.
To achieve our purpose, we create human centric innovation by bringing together people with data and physical things. This enables us to strengthen our customers' businesses and support their success.
To deliver trust for society, we will continue to build our unique technology and capabilities. For example, we provide Explainable AI that people can use with confidence, while our Digital Annealer is helping to solve complex real world problems. We are using these technologies to help solve societal challenges, like developing new treatments and drugs to combat difficult diseases.
We develop technologies that protect data and enable its secure exchange, digital twins that can visualize mobility on a city-wide scale and 5G technologies that connect people and things at high speed. These technologies enable us to contribute to the sustainable growth of cities and wider economies.
To make this happen, we need people to work collaboratively, while maximizing their creativity and imagination. We support and grow people who are passionate about innovation and willing to take risks to drive transformation. We always promote diversity and inclusion.
We want to be a strong partner for our customers, helping them deliver successful digital transformation. In this way, we continue to strive to build a trusted future together.