Greetings
Based on our corporate culture of "aiming to make dreams of development into reality," the Tokyo Parts Industrial Group has continued to further enhance our technical capabilities and corporate strengths while growing together with our customers.In addition to supplying car-mounted electric parts to major domestic automotive manufacturers, we also supply a wide range of passive components for the EHII (energy, health, industry, and IOT) fields, as well as motors for use by consumers and use in industrial equipment.
Moving forward, we will continually strive to develop components which match customer needs and will reaffirm the role of "your best partner" which we have built since our founding. The Tokyo Parts Industrial Group will continue to achieve synergy through our superior "high quality," "high reliability," and "high productivity," as we evolve into a corporation which promises outstanding economies of scale to our customers.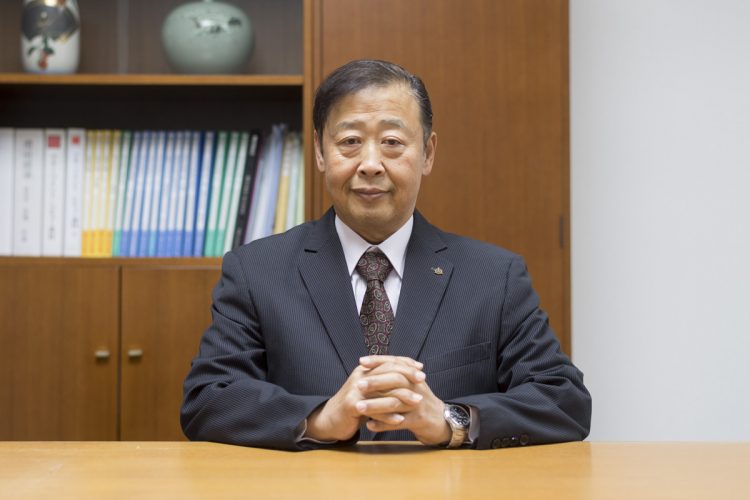 President TAKASHI SASAGAWA
Company Profile
Campany name
Tokyo Parts Industrial Co., Ltd.
Established
December 19, 1959
Capital
96,250,000 yen
Activities
Manufacturing and selling electric parts
Environmental policy
Environmental policy
Business lines
IR beam and microwave remote control pads for automobiles
Automobile actuators
Security-related products and parts
Communications-related equipment and parts
Electronic control circuits
Blood inspection machines for veterinary use
Various coils and filters for AV, OA, and communications equipment
Switching power supply transformers and DC/DC converters
Various ultra-precision minute DC motors
Electric parts for refrigerators and air conditioners
Member companies
of the SMC Group
●SMC Co., Ltd.
Sanwa Denshi bldg., 5F, 28-1, 3 Chome, Kuwazu,
Higashi-Sumiyoshi Ward, Osaka City
TEL : 81-6-4301-1631
●Sanwa Electronic Circuit Co., Ltd.
Sanwa Denshi bldg., 2F, 28-1, 3 Chome, Kuwazu,
Higashi-Sumiyoshi Ward, Osaka City
TEL : 81-6-4301-1531
●Sanwa Newtech Co., Ltd.
11, 1 Chome, Syoude, Kiyotake-Cho, Miyazaki City,
Miyazaki
TEL : 81-985-85-1234
●Sanwa Electronic equipment Co., Ltd.
2-50, 1 Chome, Yoshida-Honmachi, Higashiosaka City,
Osaka
TEL : 81-729-63-1231